California Highway Patrol
Jump to navigation
Jump to search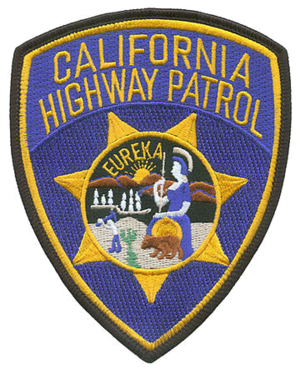 The California Highway Patrol (CHP) is the state police of California (California State Police has been merged into CHP in 1995), originally a highway patrol agency created in 1929 to ensure road safety in California, it assumed greater responsibility as time went on. It now also protects state buildings and facilities, conducts criminal investigations and assists local law enforcement agencies.
Highway Patrol Duties
The agency patrols all highways in unincorporated areas, including all freeways. Its officers enforce the provisions of the California Vehicle Code (especially the prohibition on speeding), pursue fugitives spotted on the highways, and attend to all significant obstructions. They patrol in Ford Crown Victoria Police Interceptors, Chevrolet Camaros, motorcycles, airplanes, helicopters and boats in the SF Bay area.
CHP officers are responsible for investigating and disposing of car accidents, debris, dead animals, and anything else that may be impeding the free flow of traffic. They are often the first government agents at the scene of an accident (or other obstruction), and in turn summon paramedics, tow truck drivers, or Caltrans personnel as required.
CHP officers often run what are known as traffic breaks to enable other officers ahead to clean up accidents or obstructions safely. This is done by the officer activating his unit's rear or overhead flashing lights, waiting for surrounding traffic to drop back, and then swerving back and forth across all lanes of the freeway to gently force the traffic behind him to slow or to stop.
State Traffic Officer
State Traffic Officer (STO) was the correct title of CHP officers back in the day when "CHiPs" has been filmed[1]. Nowadays CHP uniformed personnel has the title of Officer on their badge as seen in CHiPs '99. Some veteran patrolmen kept the STO title until their retirement days.
References