Briefing
Jump to navigation
Jump to search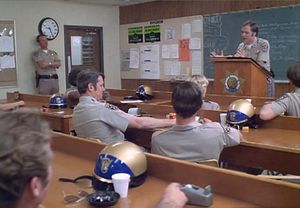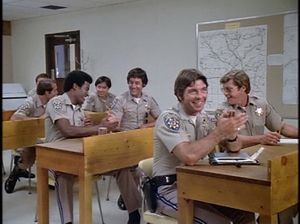 A briefing in "CHiPs" is where patrol officers are informed as to the latest developments and information which they may need to know while out on patrol. Briefings are given by the officer in charge, usually Sergeant Getraer.
There is usually a morning briefing held around 9:00 am even if they should attend to the briefing before they hit their beat around 7:00 am. An afternoon briefing is sometimes seen later in the day.
In CHiPs '99, the briefing was given by Captain Baker with the help of CHP Commissioner Getraer.[1]
References