Barkley
Jump to navigation
Jump to search
Barkley
Actor
Unknown
Appears in
Season 1 (1977-1978)
Call Numbers
Unknown
Badge Number
Unknown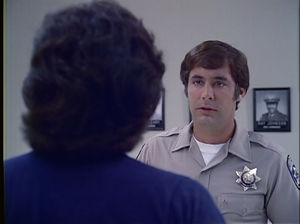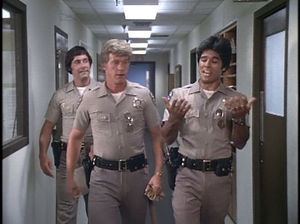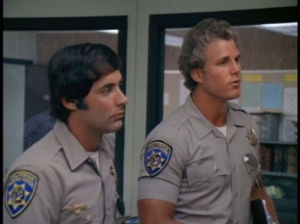 Barkley was an officer for the California Highway Patrol assigned to Central L.A. office. He was a member of the Central CHP basketball team.[1] When Zero showed up at Central to confess to loosening a bold on Jon's motorcycle, Barkley was the one who brought him in to Getraer.[2] When Ponch needed his motorcycle returned to Central on a trailer after visiting his old high school principal, Barkley gave Ponch a ride and towed the trailer.[3] Needing to find a school bus that was suspected of picking up a lost case of baby food contaminated with botulism, Getraer had assigned Berkley to check out Malibu Canyon until Brouillette pointed out that there's a traffic jam and the only way there is on motorcycles. Instead of being part of the action, Barkley sat down and wrote a report.[4]
His current whereabouts are unknown.
Barkley appears in multiple episodes during Season 1. He occasionally gets a line or two of dialogue, but is never credited for his appearance.
Appearances
Barkley appears in the following episodes:
References