Motorcycles
Jump to navigation
Jump to search
The motor officers in "CHiPs" drive Kawasaki KZ-900P and KZ-1000P motorcycles. Ponch almost won the street model (a 1978 Kawasaki Z1-R) on a game show in "Name Your Price".
This is an image of the KZ-900P, it's used in season one and season two.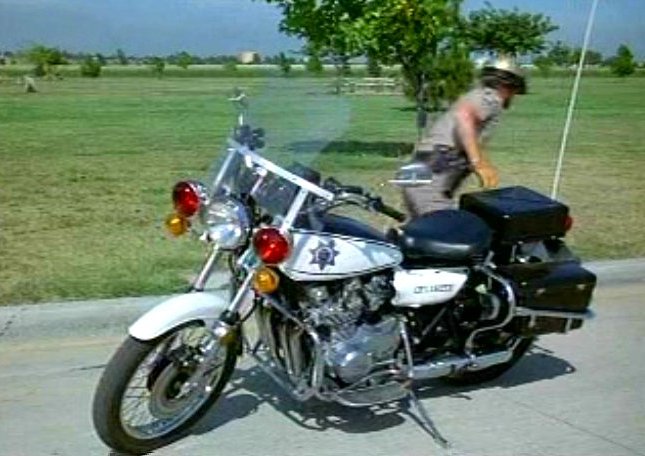 The KZ-1000P is used from season 3. It has a different windscreen, other front fender, smaller pursuit lights and other (small) changes.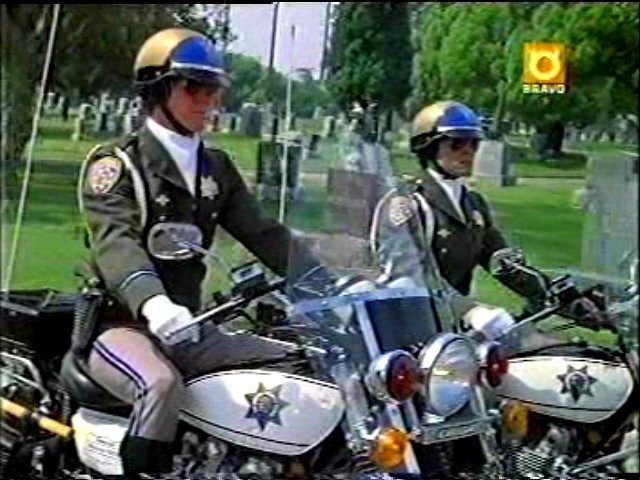 Erik Estrada owns one of the bikes which was used in the series. Note that the engine was taken out.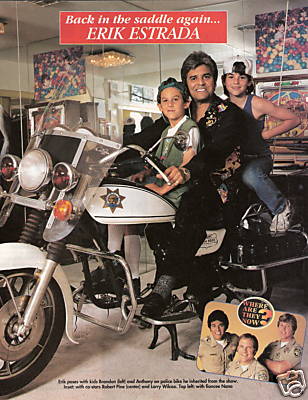 In "CHiPs '99", the CHP uses new BMW RT-1100RT-P motorcycles.