Motorcycles
Jump to navigation
Jump to search
The motor officers in "CHiPs" drive Kawasaki KZ-900P and KZ-1000P motorcycles. Ponch almost won the street model (a 1978 Kawasaki Z1-R) on a game show in "Name Your Price".
This is an image of the KZ-900P, it's used in season one and season two.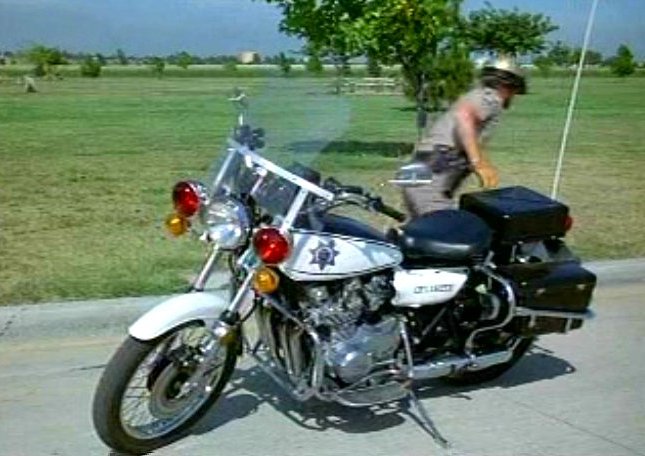 The KZ-1000P is used from season 3. It has a different windscreen, other front fender, smaller pursuit lights and other (small) changes.