Lou Hunter
Jump to navigation
Jump to search
Lou Hunter
Actor
Unknown
Appears in
Season 1 (1977-1978)
Call Numbers
Unknown
Badge Number
Unknown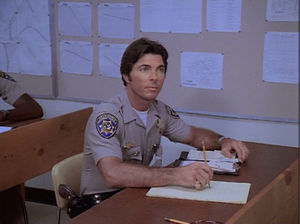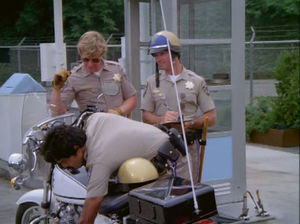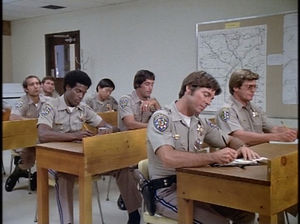 Lou Hunter was a motorcycle officer for the California Highway Patrol assigned to Central Los Angeles Area Office, Southern Division. He was a member of the Central CHP basketball team.[1] When a nearby church's bus was stolen, Getraer told Hunter to "put it on the air."[2] Getraer sometimes has trouble reading his handwriting on reports.[3]
His current whereabouts are unknown.
Hunter appears in multiple episodes during Season 1. He occasionally gets a line or two of dialogue, but is never credited for his appearance. The only time his first name is used is in "Career Day" when Getraer goes outside to talk to him next to his motorcycle and calls him "Lou".
Appearances
Hunter appears in the following episodes:
References