Joseph Getraer
Jump to navigation
Jump to search
Joseph Getraer
Actor
Robert Pine
Appears in
Seasons 1 through 6 (1977 - 1983)
Call Numbers
S4 (S3 in 6th season)
Badge Number
unknown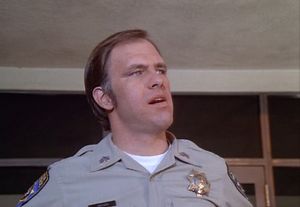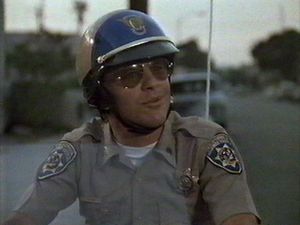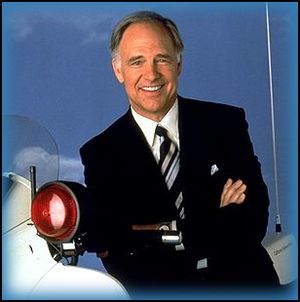 Joseph Getraer (b. 1945)[1] was a sergeant of the California Highway Patrol's Central Los Angeles Area Office (Southern Division) in the late 1970s and early 1980s. Although he was usually found in the station, he would occasionally go on patrol as a motor officer. In early 1978, he was selected as "Sergeant of the Month" for the CHP magazine.[2]
Joe is of Dutch ancestry. He is happily married to Betty and has a son, Timmy, and a daughter, Ellen. A second son, Christopher, was born later in the series.[3]
He served in the United States Navy, attaining the rank of Petty Officer Third Class. (He sheepishly admits that his time of service ran out before he could get promoted to Captain.)[4]
Joe is a self-proclaimed "closet expert on gem stones". He beat Bonnie in the CHP chess tournament.[5] and holds the track record of 47 seconds at the Malibu Grand Prix (mini-grand prix cars).[6]
He suffered an eye injury while on duty. While he was in the hospital recovering from the eye injury, he was nearly killed twice by a hitman.
Harlan Arliss's dog, Dave, growls at Getraer whenever he walks by.[7]
In his free time, Joe enjoys playing racquetball[8] and is an excellent handball player.[1]
As of 1999, Getraer is the CHP Commissioner.[9]
References