Andy Stratowski
Jump to navigation
Jump to search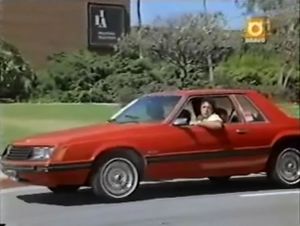 Andrew Jackson "Andy" Stratowski (August 14, 1942 - 1980) is a former Army Officer, motorcycle officer, police academy instructor, office worker, he was recently promoted to lieutenant at California Highway Patrol a few months ago, where he had temporarily served as the new watch commander on the day shift at Central, he was misdiagnosed with Episodic Dyscontrol Syndrome, he was finally diagnosed with a brain tumor at UCLA Medical Center after collapsing in the office, he started going blind because of diabetes, and he was killed in the line of duty for saving female teenager Zoe who is actually freshman at UCLA when a 1970 Plymouth Belvedere in sublime green had accidentally flipped over in the Los Angeles River Bend causing an exploded that had shot a large piece of steel into his back.
When Andy had finally receive his discharged from the Army back in the spring of 1965, he had decided to enroll in the police academy shortly afterwards where he met his feature partner in crime Joseph Getraer that is now currently the Sargent on the day shift, including book-smart Harold Bates that has recently been promoted to Captain, and former colleague Thomas Cory, Sr. who was busted for running an auto theft ring back in the winter of 1977. After Andy had recently graduated from the police academy, he had started out in patrol car in the summer of that same year, he would eventually decide to complete a riding course at motor school in order to become a motorcycle officer, he was partnered with Getraer, and had gotten himself involved in a serious motorcycle accident in the line of duty.
Andy had decided to take an assignment in personnel at the Sacramento office before moving back to Los Angeles in order to an instructor at the police academy, and would going back to patrol car. He would eventually became a sargent on third shift.
Andy is currently divorced from his wife, he is the father of Chris Stratowski who was a freshmen at UCLA, and happens to own a beautiful 1979 Ford Mustang in bright red.
Andy had just recently started having a large amounts of headaches, including mood swings. He was misdiagnosed at UCLA Medical Center with Episodic Dyscontrol Syndrome, which causes his behavioral patterns to change quite dramatically and places him at risk of endangering the safety of his colleagues while out on patrol. Andy was on lunch break at the Diary Queen and witnessed two rival college students that were hired to steal the dean's car from the UCLA parking lot as part of a prank. He drove recklessly and accidentally caused officer Francis Poncherello to fly off a motorcycle on a embankment, and endangered the safety of officer Jonathan Baker during a police pursuit.