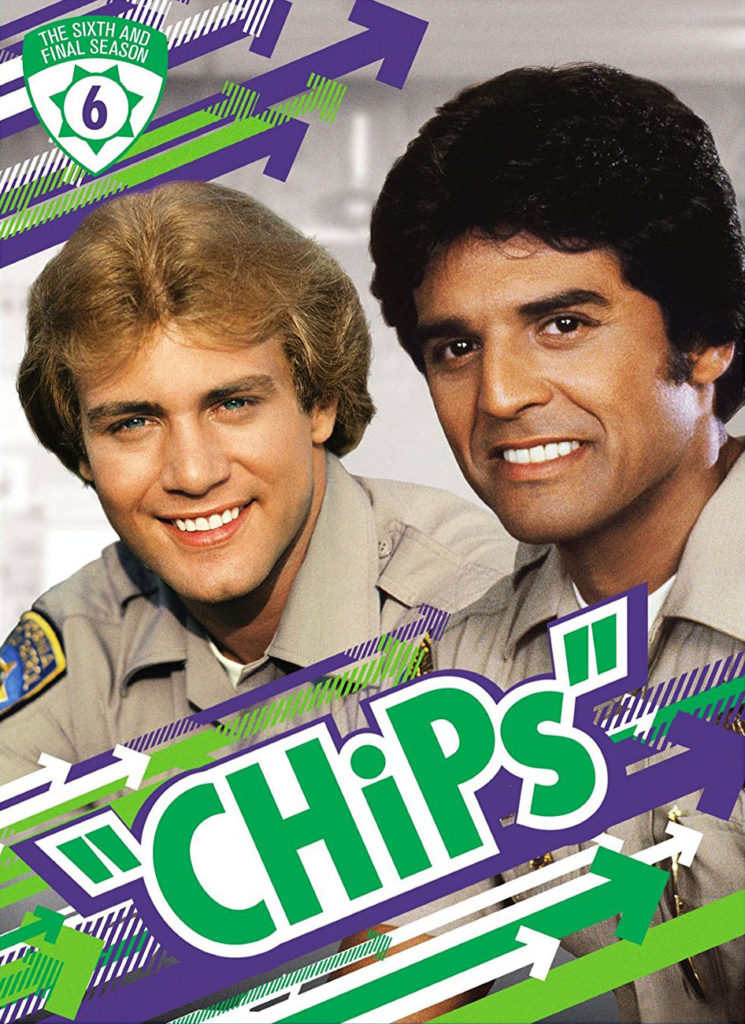 CHiPs: The Complete Sixth Season is coming to DVD. Unlike previous seasons, you won't have to wait until a year after the previous season to get it. The sixth and final season of "CHiPs" will be available on June 6, 2017.  The 4-disc set includes all 22 episodes of season 6 and includes English and French subtitles.
Amazon.com currently has the DVD set available for pre-order.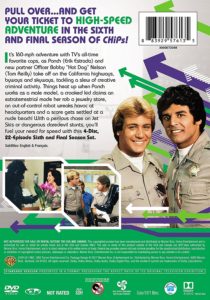 They describe the season as follows:
Rev up for action adventure and zoom back to the early 1980s with CHiPs! Season six of the hit series kicks off with Ponch (series star and all-around heartthrob Erik Estrada) becoming the training officer of new rookie Bobby Nelson (new series regular Tom Reilly – Valley of the Dolls), and the two soon go undercover as outlaw bikers in an effort to catch illegal weapons hijackers. Plus, some of the CHP personnel worry that a robot is going to replace them, Kathy (series star Tina Gayle) closes in on dognappers, three beautiful rock 'n' roll singers are in danger of being kidnapped by a sex slave ring and Ponch takes a part-time job as a model for a jeans company, but discovers stardom takes him away from his real work: the rewarding job of putting criminals behind bars. Guest stars this season include David Caruso (CSI: Miami), Phil Silvers (The Phil Silvers Show), Julie Newmar (TV's Batman) and singer Laura Branigan.
Between this news and the release of season 5 to DVD (and absolutely NO OTHER REASON), it's a big month for "CHiPs" fans!