Image Gallery: Individuals
How to download pictures:
1) Right-click on the picture you want.
2) Select "Save Image As"
3) Enter a name and save it.
4) You now have a copy of the picture.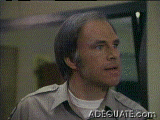 Robert Pine (Sgt. Joseph Getraer)

Paul Linke as Lex Luthor (in disguise)
on Lois and Clark in 1996

Lou Wagner (Harlan Arliss)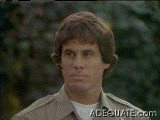 Brodie Greer (Barry Baricza)

A "Brodie Greer Fan Club" photo which reads:
Have fun
Brodie Greer
"Bear"

A closeup of Brodie Greer

Lewis Saunders (Gene Fritz)


Michael Dorn (Jebediah Turner)

Randi Oakes (Bonnie Clark)

Bobby Nelson (Tom Reilly)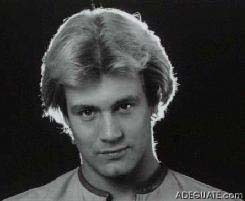 Closeup of Tom Reilly from the above photo

Bruce Penhall (Cadet Bruce Nelson)
Thanks to "Ishani" for the scans of the photos of Tom Reilly and Bruce Penhall as well as the Brodie Greer Fan Club photos.