Image Gallery: Ponch and Jon
How to download pictures:
1) Right-click on the picture you want.
2) Select "Save Image As"
3) Enter a name and save it.
4) You now have a copy of the picture.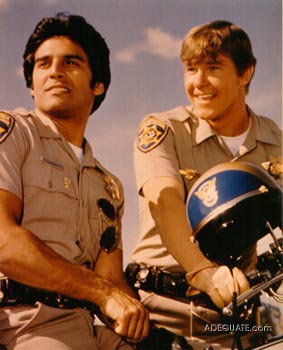 A first season photo of Estrada and Wilcox
(Looks like Larry has a little "helmet hair")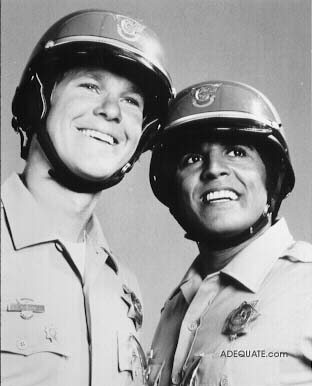 A B&W first season photo of Wilcox and Estrada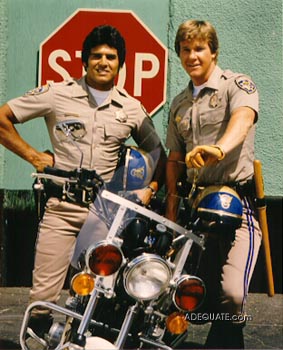 The detailed photo of Erik and Larry which was used on the main "CHiPs" Online page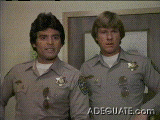 Ponch and Jon at CHP Central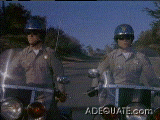 Jon and Ponch on patrol

7 Mary 4 reporting in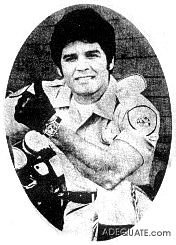 A B&W photo of Erik from a T-shirt

A photo of Erik from a T-shirt

Larry Wilcox as Jon Baker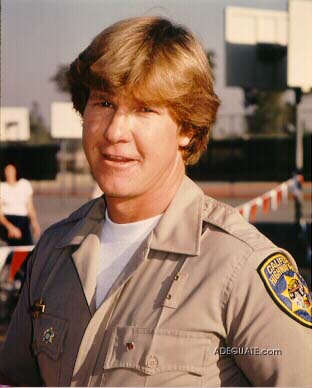 Larry Wilcox promotional photo
(Note - badge is missing)
Two images from TNT's "CHiPs" marathon in May 1995:
Erik Estrada in 1995
Larry Wilcox in 1995
Thanks to Randy Torno for images 1, 2, 3, and 10.